EMILY CHAPPELL, GLASGOW, UK
ILLUSTRATOR/ARTIST/SCREEN PRINTER
Emily Chappell is a Manchester born and Glasgow School of Art trained illustrator, artist and screen printer. Her work is varied in its medium and placement, yet has a defining optimistic voice and often acts as subtle social commentary. She takes on a diverse range of commissions to keep things lively and interesting – posters, visual identity, maps, book jackets, murals…She has a strong interest in promoting wellbeing – with food, and the growing of it, being a common theme. She has illustrated a book about allotment architecture, which will be released in March 2017. She also has a growing interest in neuropsychology, primitive image-making and the brain.
DAN FONTANELLI, LONDON, UK
FILMMAKER
Dan Fontanelli is a London based filmmaker. Graduated from Kingston University with a BA in Fine Art, he began exploring photography, working on projects in fashion, editorial and commercial. This relationship with the camera extended into film making and since 2006, creating film for screen, gallery, documentary and high-end branded content his work explores the human spirit and the instinctual drive to create. Clients include FACT Magazine, Bonhams Auctioneers, Themes & Variations, Bentley Motors, Nation of Billions, The Wallace Collection, Dorotheum, Skandium.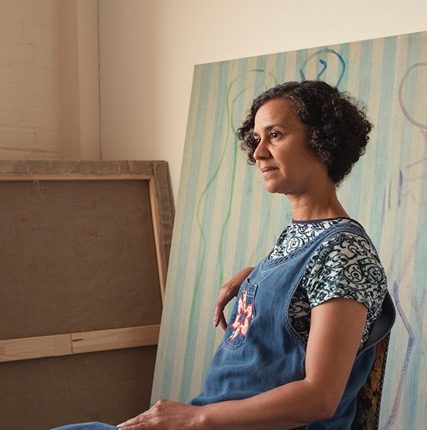 SHARON SWAINE, LONDON, UK
ARTIST
Sharon Swaine is a London based artist who makes Paintings, Drawings and Cut-outs. Swaine studied and taught Literature and Philosophy for 10 years before re-training as an artist. Swaine has both a BA and an MA in Fine Art from UAL and has recently completed a year on the Turps Studio Painters Programme. She was invited to be  Artist in Residence at Fjuk Art Centre, Husavik, Iceland in 2014 and in 2017 she was selected for Creekside Open.
She has exhibited in the U.K. and in Iceland and has curated exhibitions in London. She is currently working on an installation of cut-outs inspired by the theme of Arcadia.
(Picture by Nick Paton www.thishappened.xyz)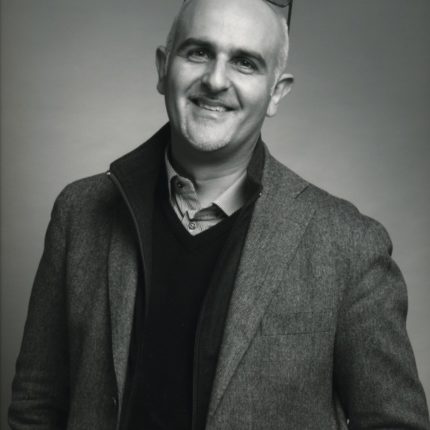 ANGELO MAGGI, VENICE, ITALY
Associate Professor of Architectural History
Angelo Maggi is Associate Professor of Architectural History and History of Architectural Photography at Università Iuav di Venezia. He has taught in Scotland, Italy and abroad and his recent work has revolved around the study of architectural photography and the analysis of representation as a tool of historical investigation. His books include Rosslyn Chapel an Icon through the ages (2008), Giorgio Casali Photographer / Domus 1951-1983: Architecture, Design and Art in Italy (2013), Photo Graphic Pedia (2014) and Re-visioning Venice 1893-2013 Ongania/Romagnosi (2014). Maggi has widely written books for Alinari.
STEFANO BETTINI, MADRID, SPAIN
DESIGNER/ARTIST
He studied architecture at the University of Venice, with an orientation towards the study of Aesthetics. In Venice he collaborates with the Biennale of Contemporary Arts and the Biennial Dance and Theatre. Since 2004 lives in Madrid where he plays the role of Creative Director, designing integrated campaigns for Ministries of Health and Social Services, Cultural and Education and Defense.
As a visual artist develops, through the production of documentary works, an anthropological analysis and iconography of contemporary society. The medium used is often the video and photography, also using the material found in historical or scientific archives.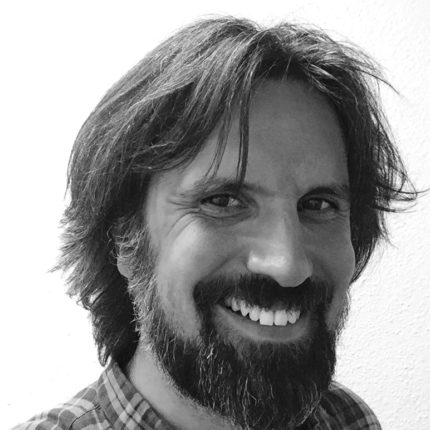 ENRIQUE BORDES, MADRID, SPAIN
ARCHITECT/DESIGNER/ILLUSTRATOR
Enrique Bordes is an Madrid based architect specialized in exhibition design, comics and digital photography.
He´s designed installations for the main spaces of the capital (Palacio Real, Matadero or Museo Arqueológico Nacional) and travelled allover the world, working for Spanish institutions like the Cervantes Institute or the Spanish Agency of International Development (AECID).
At present he is curating several projects around comics and photography, both linked to his presence as a resident artist at the Spanish Academy in Rome in 2015.
GIORGIA MARANGONI, VENICE, ITALY
ARCHITECT/FILM DIRECTOR
Giorgia Marangoni is an architect, filmmaker and events producer based in Venice, Italy. Giorgia's first and unconditional love is film and she started very young from the bottom of the ladder working as a runner then as location and production manager. Meanwhile she obtained a degree in Architecture graduating with the first video thesis in the history of the university of Venice. She continued with her work in the film and commercials industry as assistant director, which became her main activity for several years. In 2016 she founded Movies And More with partner Francesco Anfodillo, a film and events production and service company based in Venice.
ALAN JONES, GLASGOW, UK
JOURNALIST/EDUCATIONALIST
Alan R Jones is a graduate of Glasgow & Middlesex University and has lived in Germany for many years. He works in higher education and also as freelance journalist who specialises in arts and leisure features for UK national media. He also works at Royal Conservatoire of Scotland, where he's leader of a course on Video/ Digital Art. In addition, he is also the Vice-President of a UNSECO society based in Paris, dedicated to saving intangible heritage. He has undertaken numerous exhibitions making links with some major arts organizations overseas. Research interests include the use of multimedia in performance and experimental film.